Important Notice to Isla Vista Residents:
Police roadblocks will be placed at six intersections by 4 p.m. on Fri., 10/27 through 6 a.m. on Weds., 11/1.
The roadblocks will prevent vehicle access to Del Playa, Sabado, and Trigo roads, from 6500 through mid-6800 blocks.
Therefore, all cars must be removed from Del Playa, Sabado, and Trigo. If this will be inconvenient for you, please reference the Parking page for information about a parking pass.
Emergency first aid for public at Embarcadero Loop (Embarcadero del Mar/El Embarcadero) Fri., 10/27 and Sat. 10/28, from 8 p.m.-3 a.m.
Search and Rescue unit at Camino Pescadero and Trigo to respond to emergency first aid needs.
The Festival Ordinance will be in place from October 26th to November 1st from 6pm to 7am each day. No loud or amplified music can be heard outside your residence or citations and fines will be issued.
IV Foot Patrol encourages students and IV residents to be responsible and have respect for others.
Remember to lock your doors and window to prevent theft!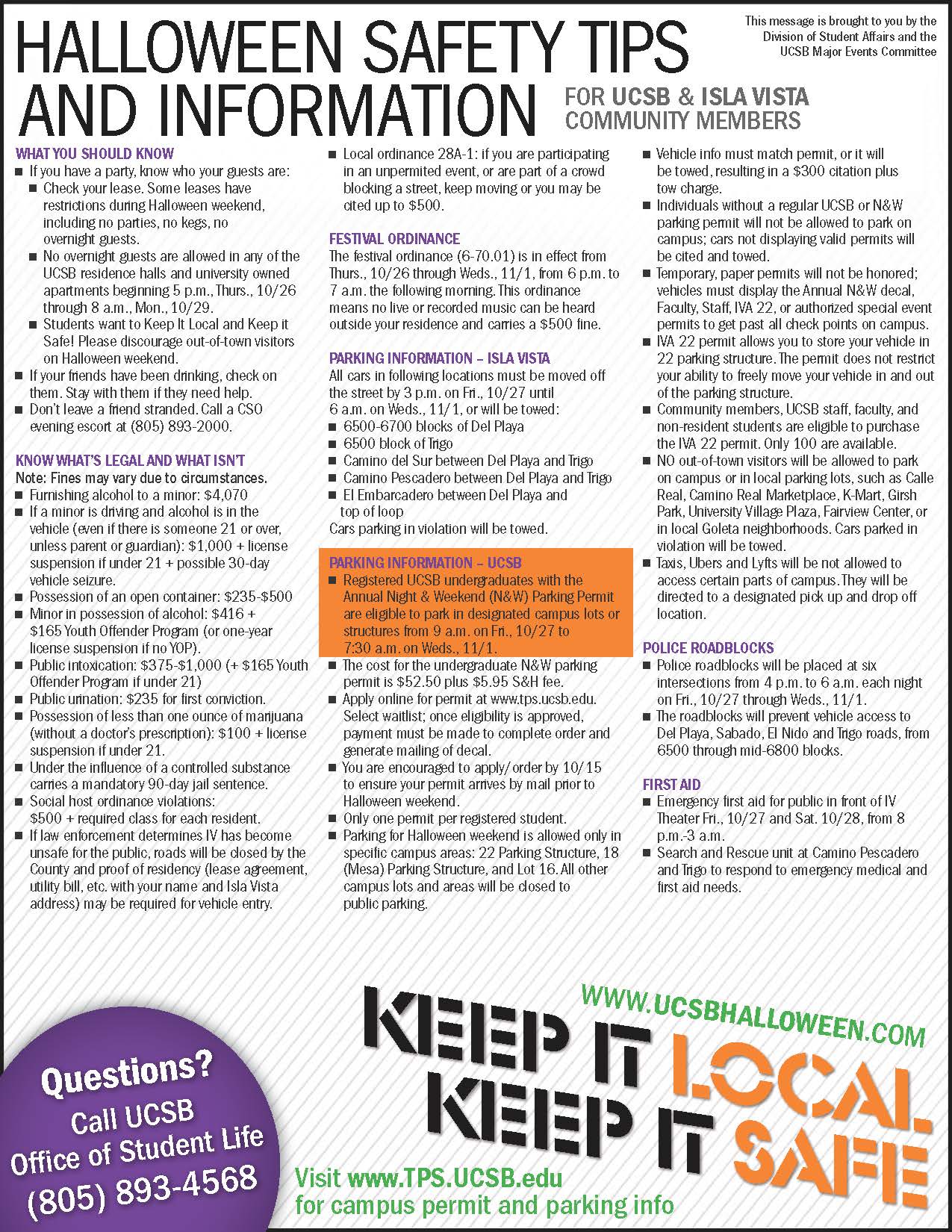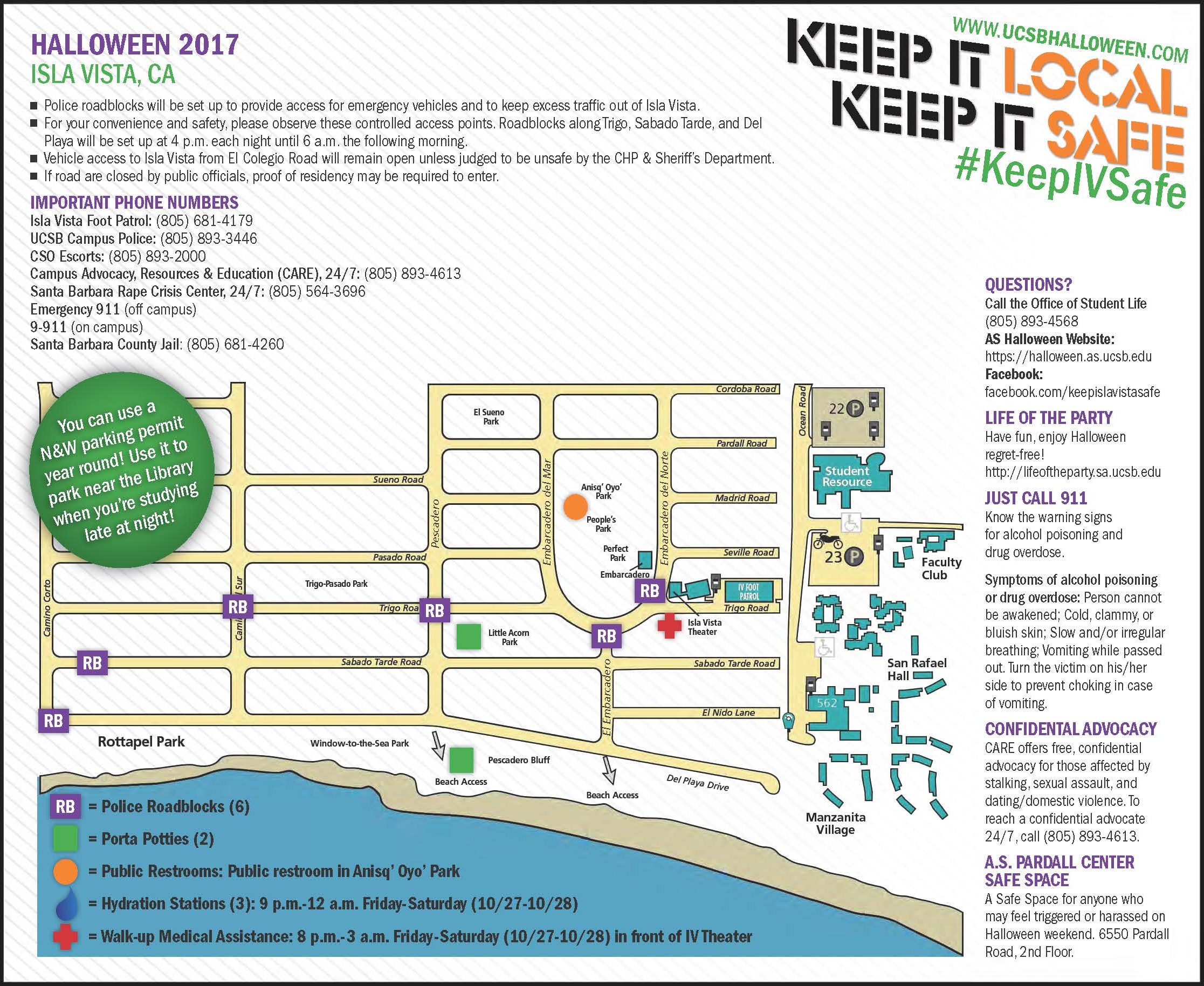 download 2017-Halloween-Flyer-update
Follow us on Instagram: UCSB_EVPLA